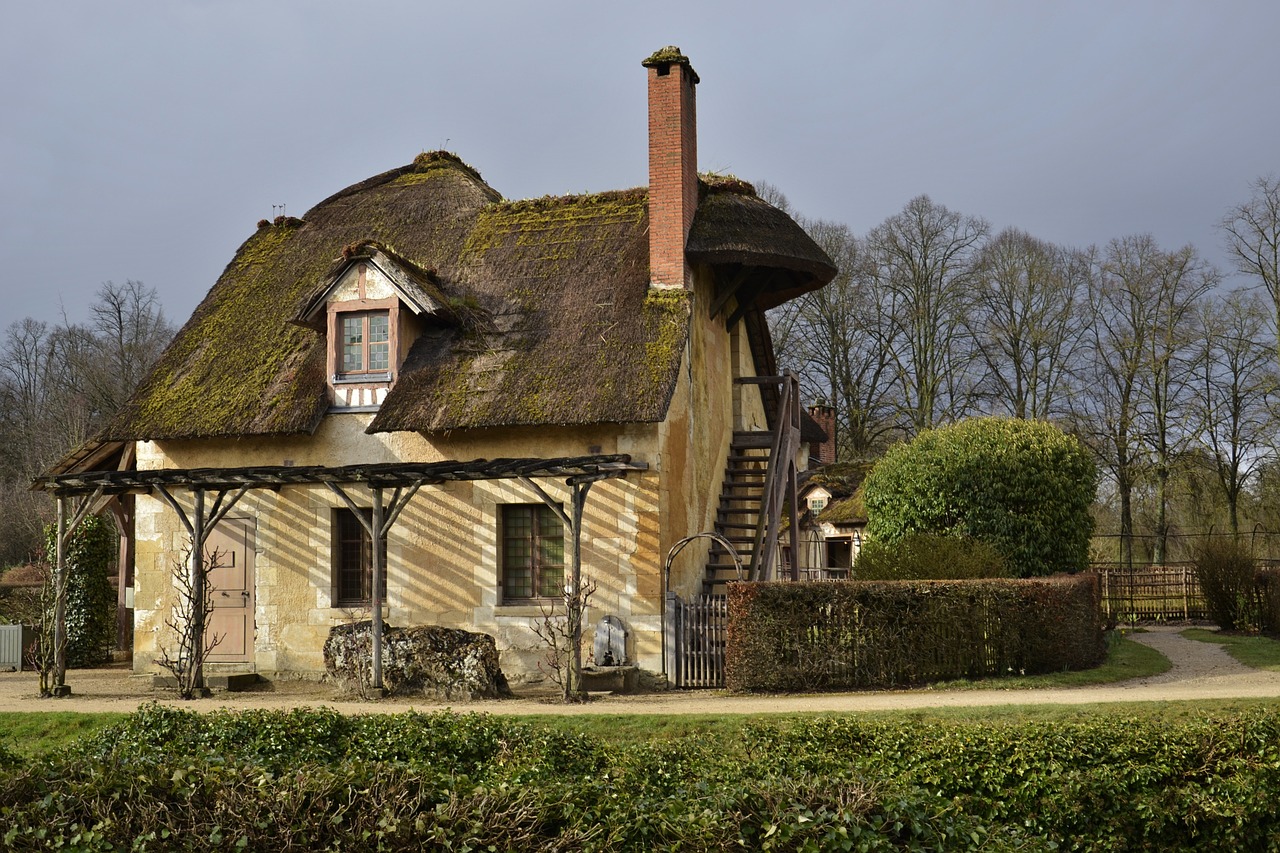 French Tudor homes, an attractive blend of Medieval and Renaissance styles, were popular between 1890 and 1940. In Washington D.C. and the surrounding region, many wealthy homeowners requested something flashier than what they had known in the past, so French Tudor structures constituted the largest percentage of residences constructed at that time.
These homes are characterized by steep gable roofs, elaborate masonry chimneys, decorative half-plank timbering on stucco, embellished doorways, and window groupings. The style is highly distinctive and readily recognizable.
The style fell out of fashion at the start of World War II, so if you're buying an older French Tudor home now, it's likely weathered and worn, and in need of updates both inside and out. Residences built a hundred years ago (or more) have plenty of charm that's worth preserving, though.
But you'll also want a home that harmonizes with contemporary styles as well. How do you combine the two for current updates that manage to respect the older design and construction? Here are some ideas.
Try French-Country Style
French country décor is a combination of rustic and opulent pieces, and is often described as casual elegance. Try to favor warm colors such as soft yellows, baby blues, and creams.
Furnish each room with simple, but graceful lines, and select older and distressed furniture for an antique rural look that blends with the age of the house. Wrought-iron or rusted-metal accents can also bring out some of the character of the structure.
Decorate with French Details
Do a little research on French linens, décor, materials, and styles commonly used to decorate homes in the early 20th century. You'll probably run across elaborate patterns, elegant detailing, and sophisticated fabrics. Use those details here to create a consistent theme throughout the your home.
Keep the Fireplace Old Fashioned
Many French Tudor homes are equipped with old, wood-burning fireplaces. If you want to update the fireplace to electricity or gas for safety reasons, feel free, but keep the external design as is or something similarly old-fashioned. Think about stone masonry or barnyard wood painted white for the mantel to maintain the beauty and history of the piece. It can make an excellent focal point for your home's great room.
Paint the Exterior
Many homeowners will try to transform a French Tudor home into a contemporary American home that has a porch and window overhangs with no plank detailing. If you want to preserve the charm of your old home, but don't love the exterior, a possible alternative would be to paint it instead.
Three colors is the maximum you should apply, but two is preferable. If you want something a little more modern that retains the charm, consider using darker, bolder colors than the tan, brown, and white we typically see on this style of house.
For example, shades of blue and blue-gray are contemporary options that can accentuate the antique beauty of this kind of home.
Apply Stone Masonry
Other than wood shake siding, brick is the traditional material used in French Tudor structures, but many renovators today have experimented with various kinds of stone masonry. Elaborate patterns in brick masonry is a popular approach, as well as smaller stone slabs organized in a French country cottage style.
But to maintain the period look, keep the wooden and stucco trim features.
Line Walls and Ceilings with Beams
Wood plank detailing on the exterior is the classic French Tudor style, which also looks great on the inside. Elaborate beam work on vaulted ceilings recreates the classic, French country charm that has few rivals among period homes. Install an antique or rustic chandelier to emphasize this feel.
Refinish the Wood
Too many old homes contain original wood flooring that's been smothered by carpet; or worse, vinyl, tile, laminate, or other flooring materials that have been glued to the initial surface. The original wood floors might look old and in need of repair, but don't cover them up … refinish them!
You might also consider tearing out all the carpet and unveiling the hardwood that's been hidden for so long. Wood flooring is not only a trendy feature of residences now, but it's also a classic facet of traditional French Tudor-style homes.
In addition, don't cover up the wood detailing inside your house. Except for a carpet runner, it's better to leave wooden stairs bare and beautiful. Do not paint wooden railings and restore and polish wooden fixtures to increase the natural beauty of them, and thereby the interior in general.
Add Wainscoting to the Walls
This is another up-to-the-minute domestic structural trend that's perfect for a period home. French Tudor homes were made to be a little showy, both on the inside and out. White wainscoting, no matter what the pattern is, makes a beautiful detail that firmly states "historic charm."