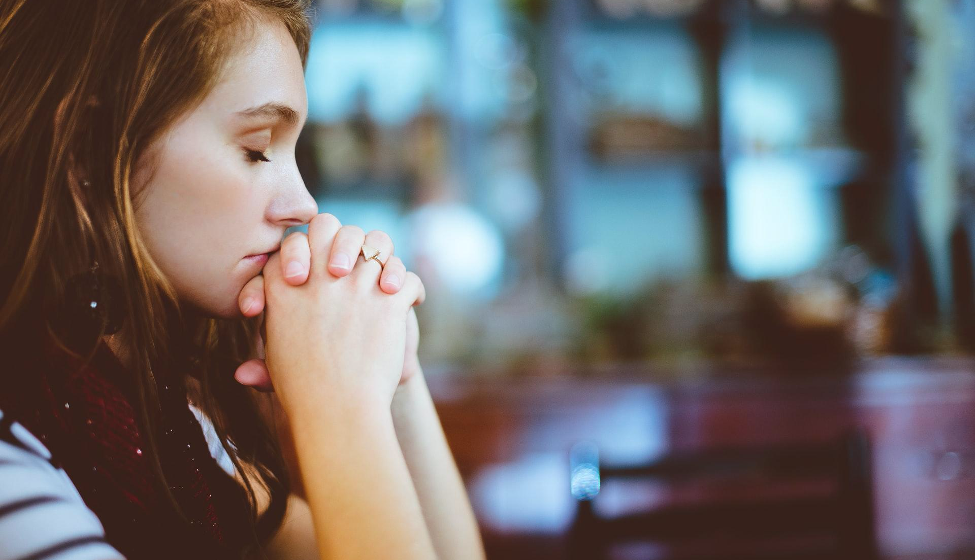 Christian prayer apps have flooded the market in recent years, making it difficult to sift through all of the noise to find an app that makes sense for you. With so many needless features and extras floating around, it's nice to see when an app goes back to basics and makes things simple again. Pray is one such app, and we're going to take a closer look at just how the app is changing things for the better.
Why should you use a prayer app, anyway? If you're a busy professional, student, parent, or CEO, it's often difficult to find time for things like prayers. When life gets in the way, usually one of the first things to take a backseat in our minds is our spirituality. Prayer apps help address this issue by modernizing prayer through a mobile app.
You can set custom notifications so you never forget to pray, or share your favorite (or new) prayers with your friends and family. A prayer app is your pocket pastor, offering prayers, guidance, and much more in the palm of your hand.
A Contemporary Approach
Prayer isn't the same as it was 10, 50, or even 100 years ago. While the prayers themselves have retained their words and meanings, how we pray and with whom we pray have evolved in ways we never thought possible. You don't even have to drive to church anymore with streamed sermons. You don't have to pray in large groups at your community center with social media and conferencing apps. You don't even have to search for a local congregation by hitting the pavement with social media apps to help guide you.
Contemporary life is busy. So busy, in fact, that we often forget about what matters the most. We get caught up in school, our jobs, our relationships, our social media pages—and things start to backslide in our minds.
Prayer.com understands that not everyone thinks the same way, and prayer and faith aren't the same as they used to be. A contemporary approach through a sleek, lightweight, easy-to-use app is the only way to appeal to people of all ages and keep prayer at the forefront of our minds…even when things get terribly busy.
Bible Stories
Bible stories are a favorite for bedtime or any time, really. They offer wisdom, insight into the way God works, and helpful lessons on how not to serve the Lord and your neighbor. Of course, not everyone wants to spend hundreds on books! That's where the app comes in handy.
With Pray.com, you'll get a collection of Christian bedtime stories with your subscription, including:
Adam and Eve
The Creation Story
Isaac and Abraham
Noah and the Ark
Cain and Abel
The Life of Jesus
Leaving Egypt
David and Goliath
…and many more!
Read aloud to the kiddos at bedtime, or read them yourself for further inspiration. Pray.com has a huge collection of stories in audio format, so you can listen and truly absorb the messages and lessons from each story.
Audio Bible
Once you hear Pray's audio bible, you'll know the voice right way. James Earl Jones, the voice actor behind such characters as Darth Vader and Mufasa, reads the bible aloud with such elegance and a voice that is utterly unmistakable.
If you have trouble reading the bible, an audio bible is just the tool you need to still get the right lessons and experiences from the sprawling tome. James reads at a good pace so you can understand and comprehend every word, and his deep voice is both pleasant and stirring simultaneously.
Sam Rodriguez Sermons
Contemporary evangelical pastors are a crucial part of bridging the gap between the faith and newer generations. Young people are increasingly identifying as "non-religious", and it's because the message isn't being tailored to a younger audience. Generational differences can keep younger people from joining the faith, and Pray.com understands this.
Samuel Rodriguez Jr. is a talented pastor who delivers stirring sermons that are both contemporary and respectful of tradition. You can stream and download Rodriguez's sermons via the Pray.com app with your subscription. You'll appreciate his upbeat style and cool tone of voice, and every sermon leaves you with a powerful message to think over.
A Premium Subscription That's Worth It
Tons of prayer apps offer premium subscriptions that get you one extra thing or another, but only Pray offers so much in a premium subscription. You'll get access to bible bedtime stories, kids' bedtime stories, the James Earl Jones audio bible, prayer of the day and notifications, Sam R. sermons, and so much more. This is a premium subscription that's actually worth buying!
Prayer Will Continue To Change
Technology is always changing, so we can pretty much expect that prayer will also change with it. Pretty soon, VR will become more advanced. There's a possibility that the prayers of the future will be held in sprawling digital environments, but for now, we have Pray.com to help keep us connected, informed, and living for God.