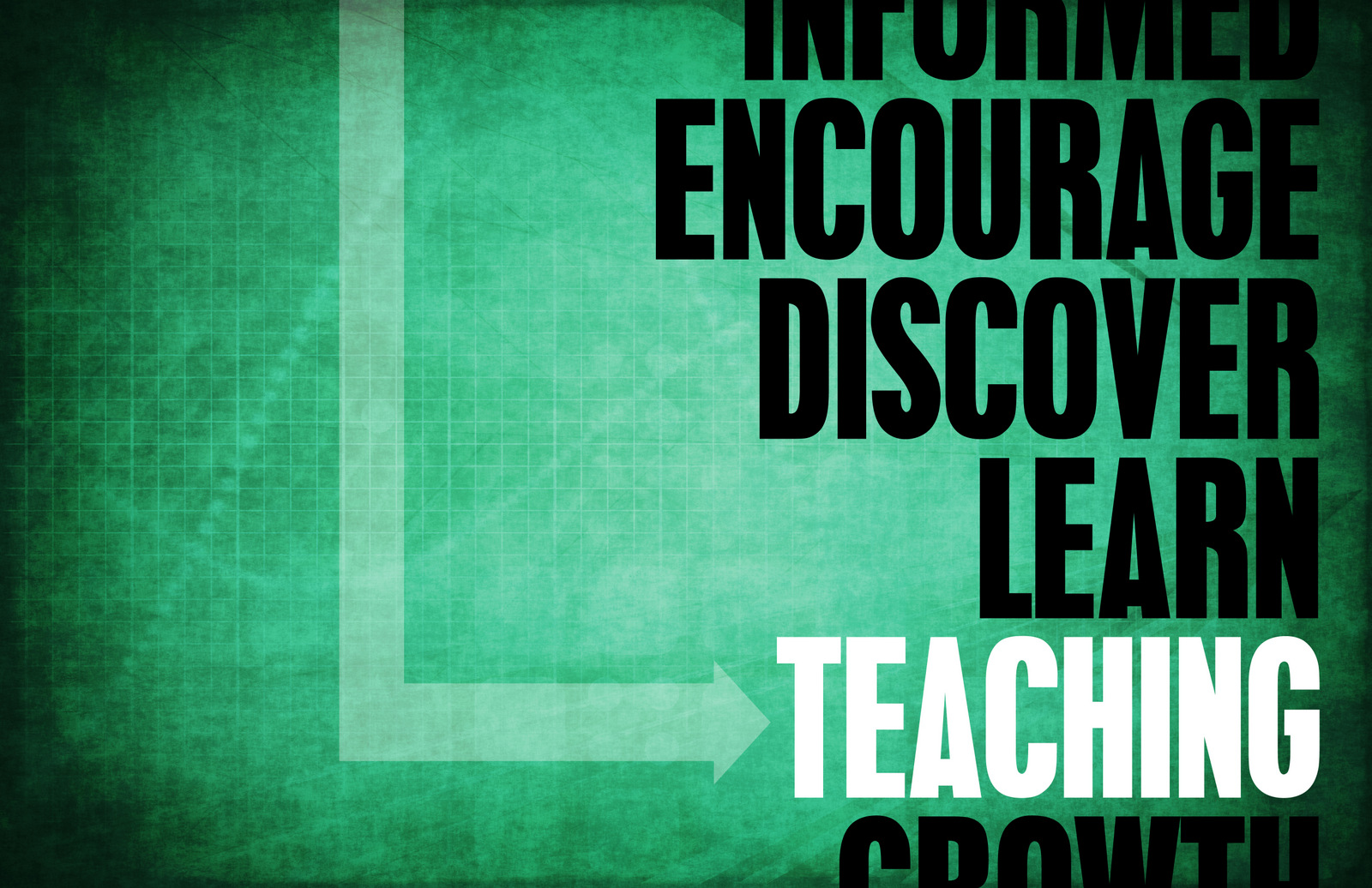 Over twenty years ago, when the internet was in its infancy, it was hard to imagine online learning would explode. While some form of a distance education has always existed, it was limited to home schooling or correspondence courses.
Now, the world of e-learning paints an entirely different picture. You see masses of students taking their entire class online, only showing up on campus to take their midterm and finals.
The mode of learning has changed as well. People are increasingly using smartphones and tablets to consume their learning content. This trend is only going to grow.
So what's the demand for the other side of online learning, that is, online teaching?
E-learning Trend
North America is considered a mature market in online learning. In 2013, the industry raked in $23.1 billon. This figure is projected to grow, especially with the advancement of mobile technology and cloud-based learning platforms.
Who's taking up all this learning? They're not the traditional students, although they do make up a healthy size. Entrepreneurs looking to advance their skills and big corporations providing training programs to their employees all take up a lion's share of online learning.
Traditional vs. Online Teaching
There is usually a set path to become a teacher the traditional way. K-12 teaching positions require a teaching credential. Higher education requires a master's degree or a Ph.D. Depending on the subject, it can take years to even qualify to teach.
Online teaching doesn't have to follow that strict route. It's true that offline teachers can transition their career online with more ease; there are always online jobs seeking professors and subject-specific teachers. Just look at the abundance of ads for adjunct college professors for remote teaching.
But there are more opportunities for online teaching now than ever, especially when you look outside the traditional academia. Corporations have training programs. Teaching jobs for technology value experience and expertise more than education. When you think about it, this is a huge opportunity. You don't have to spend 7 years getting a Ph.D. (unless you want to) to become an expert in a subject.
While traditional teaching positions are limited to schools in specific locations, online teaching jobs can be found among corporations, continuing education, tutoring companies, language services, and many others located worldwide.
Online Teaching Jobs for 2015
There's no one-size fits-all when it comes to best online teaching jobs. It's a cross-section of what you want to teach, what you're good at, and your experience.
In the end, it's about solving people's problems: people want to learn specific skills. You provide the learning and try to create the best experience possible.
The following list of online teaching jobs meets several criteria:
Relatively low barrier to entry (doesn't require a teaching credential)
A bachelor's or master's degree is helpful, but not required
Doesn't have to be a teaching position per se, but directly related
Expertise over experience, experience over education
Flexible location and schedule for the most part
1. Test scoring
What it is:
Life is a series of tests for many students. SAT, ACT, AP, TOEFL, TOEIC, GRE, GMAT, LSAT, and MCAT are some of the most common tests given. While most tests are scored automatically, there are some portions like essays, short answers, and spoken responses that need to be evaluated by a person. That's the job of a test scorer.
Education/experience required:
Depending on the test, you need a bachelor's or master's degree. Some tests will require fluency in another language. Because it's not directly related to teaching, save for the grading component, many test scoring jobs don't require you to actually have teaching experience.
Pay:
Due to its low barrier to entry, test scoring jobs typically pay in the $8 to $20 range hourly. Since most tests are given at specific times during the year, consider this job to supplement your regular career.
Companies hiring for test scoring jobs:
ETS (Educational Testing Services), Pearson, WriteScore, and other private companies.
2. English/foreign language teaching
What it is:
If you are bilingual (fluent in English and another language) or have a knack for teaching, consider online teaching jobs in English or foreign language.
You'll teach one-on-one or one-to-many, whether it's for speaking, reading, or writing. Often the companies you work with will provide pedagogical and technical support.
The second language you speak would ideally be in high demand, like Spanish, French, German, Italian, Russian, Brazilian Portuguese, Mandarin Chinese, Arabic, or Japanese.
For online teaching jobs for languages, you need to be equipped with a good microphone, web-cam, and Skype or other proprietary messenger software.
Education level/experience required:
While some companies will require a bachelors degree related to a specific language, others simply need you to have a bilingual ability and some teaching experience.
If you wish to teach English as a foreign language, TEFL (Teaching English as a Foreign Language) or TESL (Teaching English as a Second Language) certificates are necessary in many cases.
Pay:
Online teaching jobs for English or other languages vary widely in terms of pay. Contributing factors are how in demand the language is, what country the primary audience is located, and your experience.
Companies hiring for English/foreign language teaching jobs:
Auralog, Connections Academy, eduFire, goFluent, Johns Hopkins Center for Talented Youth (CTY), SMARTHINKING.com, and other private companies. You can also find opportunities with online-based language services like italki.
3. Curriculum designer
What it is:
The term curriculum designer is often used interchangeably with curriculum writer, instructional designer, curriculum teacher, or curriculum developer. As a curriculum designer, you're required to write academic content for online, hybrid, or offline programs. You may also help with implementing the curriculum you design.
Curriculum design isn't only limited to academic settings. Companies that do any type of training (e.g. call center environment, web design, public speaking, etc.) need curriculums designed for their programs as well.
Education level/experience required:
If you're designing curriculums for schools, this is a highly specialized field and you'll need to be an expert in your subject matter. At least a bachelor's degree is required, with some teaching experience.
For corporate jobs, education is less of a factor than the actual experience designing curriculums, as well as your expertise in the subject matter.
Pay:
According to Salary.com, the median pay for curriculum specialist is a little shy of $70,000 per year.
Companies hiring for curriculum design jobs:
K-12 schools, colleges, corporations, and tutoring services.
4. Web/software development
What it is:
Google has enrolled over 80,000 employees in Udacity's HTML5 course. If you're well-versed in web or software development, remote teaching positions are growing for these types of work. You'll conduct lectures and assist students with any questions or help they need. You'll be deeply involved in the curriculum creation process as well.
You could also try for a "mentoring" position. You'll provide pair programming and code reviews. While not a full-fledged teaching position, you're still raising the next batch of web or software developers.
Because you could be teaching to domestic or international audience, the caveat for this job if you're teaching "live" is that you'd have to accommodate the time zone of your students.
Education level/experience required:
Online teaching jobs for technology value experience much more than education. You need to be proficient in some programming languages (requirements vary by employer) and have at least 3 years of experience, often more. Prior teaching experience is a plus, but not required.
Pay:
Teaching jobs for development can pay anywhere from $25 to $50 per hour.
Companies hiring for web/software development teaching jobs:
Bloc.io (mentors), remote programming boot camps, Tuts+ (tutorial writing)
5. Online tutoring (various subject)
What it is:
Online tutoring can range from typical subject matters (English, math, science, Spanish, etc.) to test preparations. You'll be required to prepare a personalized learning program, unless the curriculum is already provided.
Education level/experience required:
This varies widely. Some companies require you to have a credential and experience teaching in a classroom. Others simply require you to have a bachelor's or master's degree and knowledge of the subject matter. Some don't even require you to have a degree at all ("homework helpers" often fall in this category).
Pay:
Pay can vary depending on what level you're tutoring, the subject, and your experience. It can range from $10 to $50 per hour. Many companies provide different pay structures, where you get an incentive on top of your hourly rate. Some only provide online platforms where they connect you with students, and collect a percentage of fees based on what you earn.
Companies hiring for online tutoring jobs:
Aim-for-A Tutoring, Connections Academy, EduwizardS, Homework Tutoring, Kaplan, TutaPoint.com, and other private companies.
These are just a tiny sample of what you could possibly be teaching online. With the improvement in technology, e-learning has never been more accessible. As evidenced by MOOCs (Massive Open Online Courses) and video learning platforms like Udemy, people are eager to learn.
You already know teaching someone is a rewarding experience. Now you have more ways than ever to teach.