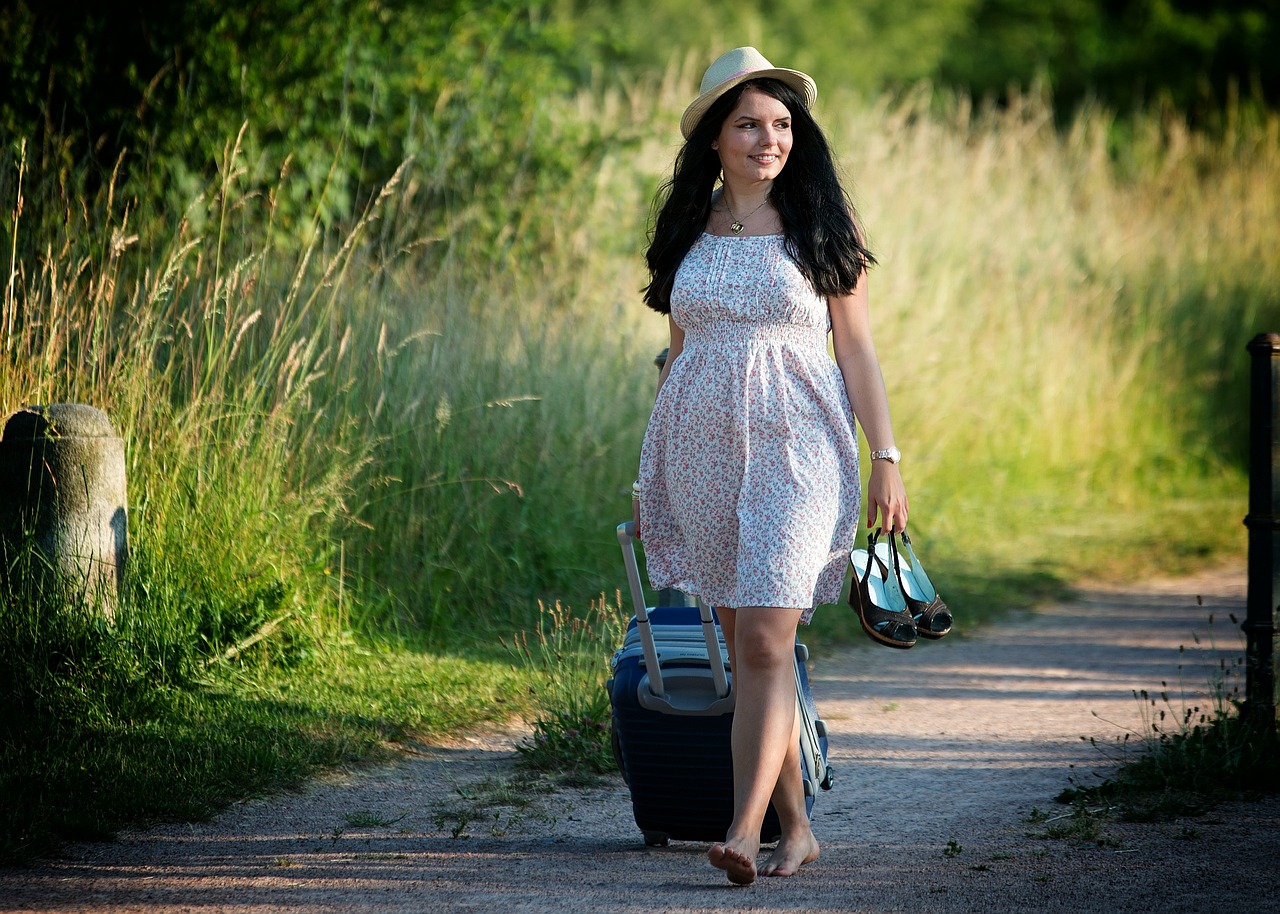 Each of us has our own personal sense of style, and that means that each of us will have a different wardrobe. But no matter who you are or what your personal style is like, there are certain things that you're going to need — including a few essential dresses that no woman can go without. Here are four of your most essential dress needs, along with a little bit of advice on how to style an outfit for it.
The dress you wear to (someone else's) wedding
On your big day, you'll have a once-in-a-lifetime wedding dress. But what about on all of those other people's big days? When wedding season hits, it can feel like you have a wedding every other weekend (and sometimes you actually do). You'll need at least one dress, and probably more, to navigate through the thicket of wedding ceremonies and receptions that await you every year.
How can you find the right gorgeous dresses for every wedding occasion? Start by aiming for the middle of the pack in terms of dressiness. You want something that's appropriate for the more dressy weddings, but also something that won't look silly at the more casual ones. Black is a classic choice for weddings, but everything other than white is in play. This is a dress worth splurging on, as you may end up wearing this dress a lot. Therefore, it may be best to opt for a classic cut that won't go out of style.
The first-date dress
Dating is casual these days, so you may not feel the need to wear a dress the first time that you meet someone. But if you want to impress a special suitor on a first date (or a second or third date), you'll want to have a sexy first-date dress in your wardrobe.
Not too sexy, mind you. There's a fine line between classy allure and a less distinguished sort of sexiness. But a dark dress that shows off your figure is a great way to start a relationship or a fling. There are some sure bets and classic choices here, so don't feel like you need to break the mold.
The summer dress
When the weather changes, so does your wardrobe. The thicker and heavier dresses of fall and winter are out, and in is the wonderful, airy summer dress.
Hot summers can make you want to wear as little fabric as possible. But a summer dress can be a wonderful option for beating the heat because the lightweight materials and loose fit can let your skin breathe.
Summer dresses are casual, but that doesn't mean that they should be super cheap. Look for good values and timeless fits that you can wear for more than one season, if possible.
The high-class dress
Work party? Fancy function? High-end dinner with a friend? Don't make the mistake of going too casual or too flirty. You'll need a nice dress for these occasions, and using your sexy little black dress or your casual summer dress won't be the right move. That's why every woman should also own an elegant dress that's just conservative enough without being boring.
When you shop for this one, pay attention to the way that the dress is cut. Some ways of baring skin are more suited to the opera or concert hall than others! Find inspiration in scenes of fancy revelers in movies or by checking out photos of heads of state and other important folks in the news. Then take your ideas to a trusted retailer. Finally, make sure you get this dress tailored for the perfect fit.