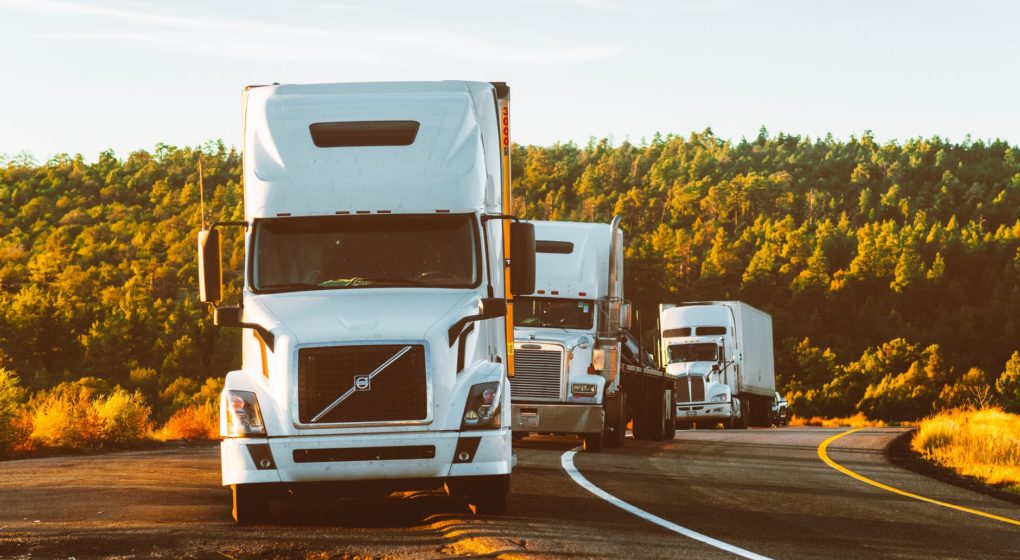 Running a trucking business is not for the faint of heart. It takes a solid financial planning, smart decision making, sacrifice, hard work, and unwavering determination. This is especially true when starting a trucking business when you don't know where your next load is going to come from. Things are even tougher for people who start off as owner operator because they need to stay extended periods of time away from their families.
While these words may sound discouraging, they are realities every veteran trucker is well aware of. However, all of this sacrifice can pay off big time. By conservative estimates, a successful trucking company can earn a profit of $10,000 from a single vehicle and it's not uncommon to find owner operators who make twice as much every month.
Long story short, the financial prospects of the trucking business is fairly generous but the road leading to prosperity is full of pitfalls. This post is for anyone who is thinking about getting into the trucking business and looking for some basic guidance. The following 7 tips are absolute fundamentals and you would need to do more research before moving forward with the idea.
Speak to Your Family Members
To be brutally honest, trucking for single guys is a lot easier. They don't have to worry about not being there for dinner time and missing birthdays and events. If you are married and have kids, then it's important to sit down with the family and understand if you have their full support. Once you are financially invested and those truck payments start coming in you wouldn't be able to back out. Make sure your family members understand the commitment and are completely onboard.
Build a Base of Loyal Customers
You need regular clients of your own and you cannot depend solely on internet load boards. Getting gigs from load boards require daily struggle and the online service provider or broker cuts into your profit. Contact shipping companies and clients who would want to work with you directly. Once they do, offer them the same rate the brokers are quoting them. Once you do secure an order try and over-deliver and turn them into regular clients.
Have Enough Cash In Hand
Running a trucking company requires cash in hand. You need to prepare for downtimes insurance costs, installments for the truck, and fuel cost even when you do not have enough loads. Truck payments alone take 4 to 5 years to repay and that's irrespective of the fact you are earning or not. Payments for loads often take over 90 days to clear, so there is a chance you wouldn't get paid even if you have enough loads. As a general rule, keep enough cash to operate your truck for 120 days without being dependant on client payments.
Build a Garage for Performing Regular Fleet Maintenance
Being able to perform regular maintenance yourself can save you loads of money in the long run. If you have a large space, try and convert it into a working garage. Installing truck lifts is going to be a significant investment and you would alsp need heavy duty tools. However, you would be able to handle simple yet frequent fixes such as tyre changes, oil replacements, and cleaning the undercarriage all by yourself.
Make Sure You Have a Good Credit Rating
As mentioned before, you need cash to run a trucking business. It makes sense to build a solid credit rating and being in contact with a reputed bank. This will help you expand your business and give you access to an additional reservoir of cash in case you need it to see through a period of low loads.
Learn How to Identify Good Trucking Clients
Shipping companies are always looking for trucking companies who can deliver on time and charge reasonable rates. They return the favor by making quick payments and guaranteeing a regular load. Always be on the hunt for good trucking clients who can offer you a steady supply of work. Try and get into a contract but be sure to get the document reviewed by a lawyer before signing the dotted line.
Set Up an Office and Learn the Back-Office Work
Creating a home office and gathering the knowledge to take care of the paperwork can save you loads of money. To get started you need a laptop or a desktop, an accounting software, a connection to the internet, and an office printer. This will help you take care of your taxes, create invoices, and prepare statements.